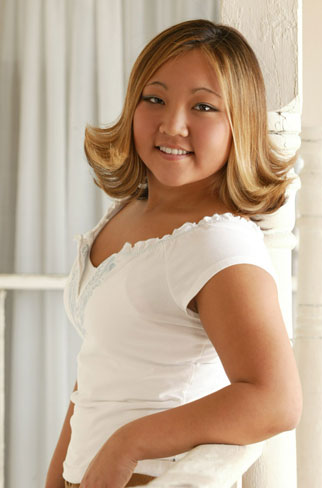 Ashley Lee Memorial Fund | Performance Company Scholarship
This scholarship is for Performance Company dancers who are high achievers, working hard at school and at dance. It's meant to reward dedicated dancers like Ashley who excelled in showmanship and in the classroom.
Ashley's love of dance began at age 4. From the moment she started class with Miss Misty she was a natural at every style of dance she tried, whether it was ballet, jazz, or hip hop. She was a dynamo on the stage, as well, with a combination of showmanship and sheer athleticism that made it hard to take your eyes off of her. She was an accomplished student at Logan High School, where her dedication and drive to achieve could be seen on the volleyball court, on the softball field, and on stage dancing and singing in the front row with the Class Act Show Choir. She was also a member of the National Honor Society. Ashley was a beautiful friend, sister and daughter with a smile and energy that would light up a room. Ashley died on May 5, 2004, just before her high school graduation. Her family hopes to honor her memory through this scholarship and to encourage other young dancers to experience Ashley's joy and accomplishment in dance.
Apply for the Ashley Lee Performance Company Scholarship here.