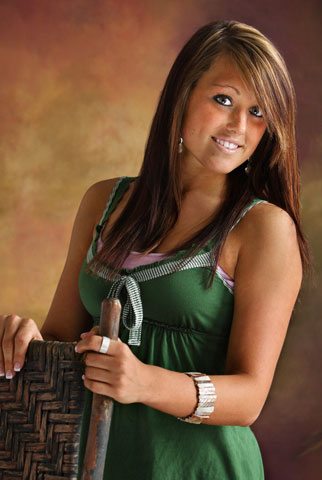 Sara Rose Hougom Heart of Dance Scholarship
This scholarship is designed specifically for the passionate dancer who leaves happiness in their wake. It is for dancers like Sara who are as passionate about kindness and inclusivity as they are about dance.
Sara Rose Hougom began dance lessons with Miss Misty at Marilyn's School of Dance, with the support of her Grandma Carol. She continued studying jazz, tap, hip-hop, lyrical and ballet through her high school years at Misty's Dance Unlimited. As a youth, Sara performed with the Wildcats dance squad for the La Crosse Bobcats. Later, while in college, she danced with the Lady Spartans for the La Crosse Spartans football team. Sara was a 2009 graduate of West Salem High School where she was a member of the West Salem Poms Dance Team, which went to state twice while Sara was a member. She loved spending time with her friends and, likewise, her friends loved being with her. It was said by many that Sara had a smile that could light up a room and she always tried her best to make everyone happy. Sara had an energetic zest for life. Sara passed away on Monday, March 26, 2012 at the age of 20. Her family and friends hope to give other children the chance to experience Sara's love for dance through this scholarship in her name.
Apply for the Sara Rose Hougom Heart of Dance Scholarship here.